We are committed to providing a comprehensive selection of quality short courses and programs. Let us be a part of your training to enhance your business and employment opportunities.
Upcoming courses: Continuing Education & Faculty of Extension Spring & Summer Offerings 2019 - PDF of Booklet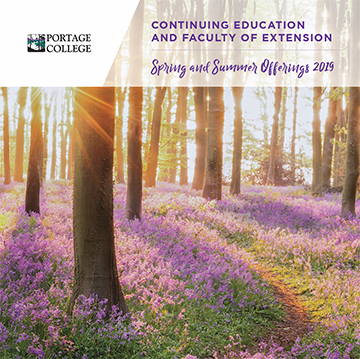 Online booking is available and can be found here: Course Calendar
For more information on courses, times and schedules please contact the Continuing Education office at: 780-623-5631 or toll free at 1-888-745-0719.
Ed2Go - Portage College Ed2Go Online Courses
Canada Alberta Jobs Grant - A funding program where employers and government share the cost of training new and existing employees to increase their knowledge and skills to meet the needs of Alberta's changing economy.