If your first language is not English, you must show that you have an acceptable level of English to be able to successfully complete your studies. You may be required to complete an English language proficiency test.
The results of the Proficiency Tests listed below must be issued directly from the testing office. Photocopies will not be accepted. Test scores must be valid and verifiable.

Demonstration of written English language proficiency may be done by providing to Portage College Registrar's Office any one of the following: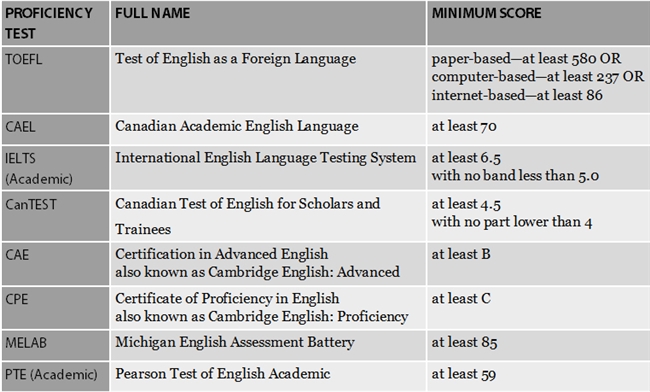 In addition, spoken English language proficiency must be demonstrated by one of the following:

Successful completion of two years of full-time study in an English language secondary institution in Canada including the equivalent of English at the Grade 11 and 12 levels, with a grade of at least 50% in each.

Successful completion of one full year of course work at a Canadian postsecondary institution where English is the language of instruction. A score of at least 50 on the TSE (Test of Spoken English) or a minimum speaking score of 26 points on the TOEFL iBT.

Information about English Language Proficiency Tests visit the Government of Alberta website.