Jennifer Vardy an early childhood educator at Gregoire Lake Aboriginal Head Start as well as Portage College graduate, was among the recipients of the Prime Minister's Awards for Excellence in Early Childhood Education presented by the Prime Minister of Canada, Justin Trudeau.
This award honours outstanding and innovative early childhood educators for their leadership, exemplary early childhood education practices, and their commitment to help build the foundation children need to make the best possible start in life.
"We are extremely proud of Jennifer and thrilled that she has received this prestigious award," said Patricia Flatla, Coordinator of Early Learning and Childcare and Educational Assistant Programs. "Jennifer's professional commitment to children and families is seen in the way she excelled in her studies at Portage College."
The Awards were presented on October 5th during an online ceremony to coincide with World Teacher's Day.
"From early childhood to secondary school, these outstanding educators have truly made a real difference in the lives of children in our communities," said Trudeau in his address. "On a personal note and on behalf of parents across the country, I want to say thank you. Thank you for everything you do for our kids and to the incredible educators we are celebrating today, congratulations".
Vardy graduated from the Early Learning and Childcare Diploma Program at Portage College in 2019 and is a passionate advocate for early childhood education, in particular for Indigenous families living on the Nation. She created the Fort McMurray #468 First Nation's first-ever Aboriginal Head Start in 2016—from the ground up. On the Nation she opened a childcare program two years later.
"I am very excited to bring awareness for the need for quality educators amongst our youngest generation," said Vardy. "I wouldn't have been able to do this without the incredible program offered at Portage College."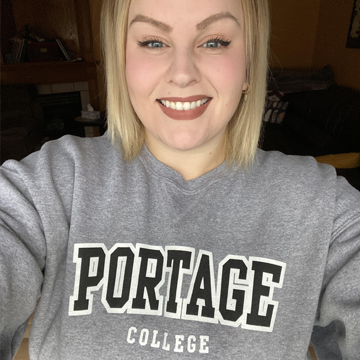 Jennifer Vardy, Early Learning and Childhood Diploma Graduate
Media Inquiries:
Jaime Davies, Corporate Communications Manager
780-623-5581 or email