Our Vision
Learners are empowered to transform and make a difference.

Our Mission
Connecting people with knowledge, skills and opportunities.
Our Values
Connecting with communities, students, alumni, industry partners and internally. Teaming up to make it happen.

Inviting individuals to their aspirations. Inspiring achievement while respecting all ideas and people.

Exceeding expectations to make a difference in the lives of our students.

Giving and receiving feedback; taking responsibility.
Strategic Plan 2020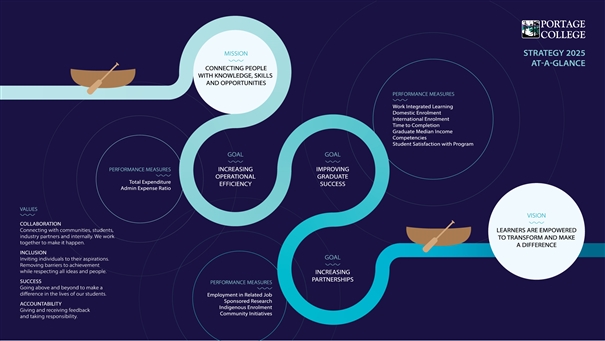 Click image above to open PDF of the Strategic Plan Info Graphic.