A valuable work opportunity within Frog Lake First Nation has been created for former students that received training from Portage College's Continuing Education Aesthetics course. With the help of partnerships within the community, the new hair and esthetics salon called Hidden Beauty had its grand opening Oct 19 at the Frog Lake Careers Building.
Frog Lake Chief and Council have partnered with Frog Lake Income Support, HRD (Human Resource Development) and Employment and Training to create local paid employment opportunities that include transportation for the graduates.
"I'm so glad to see our credentialed graduates use their training by creating a locally operated business," said Al Bertschi, Associate Dean at Portage College. "The opportunity for our graduates and this partnership is a great example of building a community."
The salon utilizes services of former students from Portage College and other institutions. Students have worked hard to create a beautiful, welcoming space using existing equipment to create their own space where they will offer a specialized service they are passionate about. The salon will also have a journeyperson hairstylist to supervise apprentices.
Community members and the general public will be able to experience manicures, pedicures, gel nails, eyebrow and body waxing in addition to haircuts and styling, all at affordable rates.
The project has generated incredible excitement for the participants. Participants have planned, organized the space and created a required product list that will equip them to step confidently into the venture.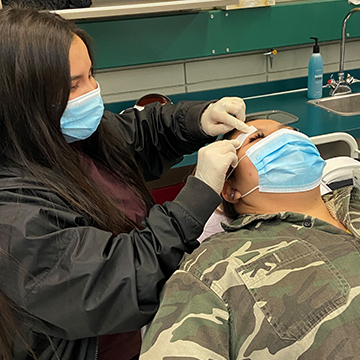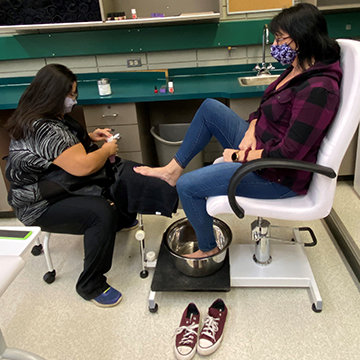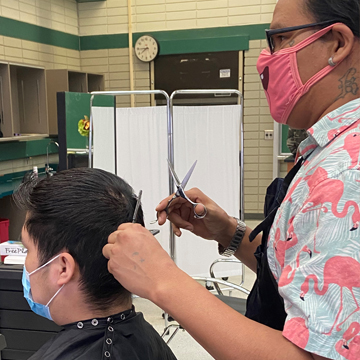 Meet the salon participants:
Courtney Whitehead-Stanley – hair stylist
Ryan Stanley – hair stylist
Destiny Faithful – eye brow and body waxing
Dylan Fryingpan – manicures, pedicures – specializing in gel nails
Elizabeth Jackson – manicures and pedicures
The Hidden Beauty salon welcomes people to come and get pampered.
Please contact Deb Lemieux, Student Success Coordinator at 780-812-8370 to book your appointment.
Media Inquiries:
Jaime Davies, Corporate Communications Manager
780-623-5581 or email