Small business is big in Lac La Biche. In fact, small businesses are the backbone of our economy.
During Small Business Week in Alberta October 18th to 24th, we celebrate the entrepreneurs who may have started small, but are making a big impact.
Portage College offers Business programs that prepare students to be business owners and operators.
Lac La Biche small business owner and Chartered Professional Accountant Gail Broadbent completed her Business Administration Certificate at Portage College before transferring to NAIT. "When I went to Portage College I was a single mother of three. The instructors were awesome and gave me the confidence I needed to follow my dream of owning my own business. I felt comfortable in class and on campus."
According to Ken Warkentin, Coordinator of the Business programs at Portage College, it's about providing students with the expertise to achieve their goals, "We help students gain a foundation in business topics such as management, accounting and marketing which are essential to success in the corporate world. We give students the understanding and skills to be successful in business."
In Lac La Biche there are more than 200 small businesses. Across the country, small and medium-sized operations are the foundation of Canada's economy and account for 99 per cent of all businesses. The top three industries with small operations but big impacts are: construction, retail and professional services including accountants.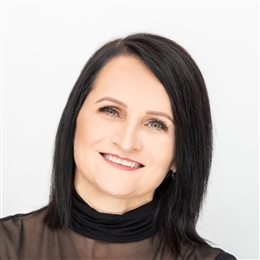 Gail Broadbent, Chartered Professional Accountant,
Portage College Alumni

For more information about the Business Program:
Michele McDougall | Marketing Specialist Portage College (780) 232-8335
Media Inquiries: Jaime Davies, Corporate Communications Manager 780-623-5581 or email